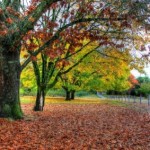 The Children's Library is a voluntary-run organisation situated at the  Crousse Community Centre.
The Library has a large selection of books in English for children and young people of all ages: picture books, story books, puzzle books, poetry, strip cartoons, teenage fiction and a wide range of reference books. The stock of books is constantly being renewed.
The present thriving membership includes a good many non-native English speakers and some adults. All are welcome. Story times are held regularly. The Centre Crousse also houses a Toy Library.
As the Children's Library is completely reliant upon its team of volunteers to open and run it, new volunteers are always welcomed.
Opening Hours
Wednesday 3 – 5.30 pm
Saturday 10 – 12.30 pm
These hours may vary from time to time, especially during school holidays. Changes will be posted on this site.
The Library is closed on public holidays.
Story Time
Story Times are temporarily suspended. We look forward to being able to offer them once again, as soon as it is safe to do so.
Membership
If you are thinking of joining the Children's Library, perhaps you would like to know that:
The annual subscription is set at 4 euro. This entitles you to borrow up to three books at any one time, for a period of two weeks, on payment of a borrowing fee of 50 eurocents. The maximum loan time is six weeks. The number of subscriptions you and your family may take out is limited to six. If books are returned late, damaged, or are lost, a fine will be charged.