RHYME TIMES,  CLAPPING SONGS AND RHYMES FOR LITTLE ONES WITH THEIR CARER,

HAVE STARTED AGAIN ON THURSDAY MORNINGS IN THE LIBRARY, FROM 9.30 TO 10.15
FOR MORE DETAILS PLEASE CONTACT THE LIBRARY.
STORY TIMES ON SATURDAYS 21ST AND 28TH, FROM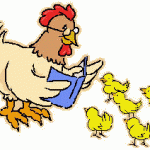 10.15 TO 12 NOON.
NO NEED TO RESERVE A PLACE, BUT TO AVOID DISAPPOINTMENT, PLEASE ARRIVE  IN GOOD TIME.