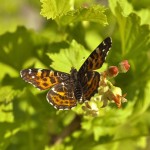 THE CHILDREN'S LIBRARY AND THE LUDOTHEQUE ARE BACK!

DUE TO CURRENT HEALTH RESTRICTIONS, VISITING IS BY APPOINTMENT ONLY.  IF YOU WOULD LIKE TO RETURN OR BORROW BOOKS, PLEASE CONTACT THE LIBRARY VIA THE CONTACT PAGE ON THIS SITE.

COMING SOON – LOOK OUT FOR NEWS OF A SUMMER READING CHALLENGE!