Dear Bookworms,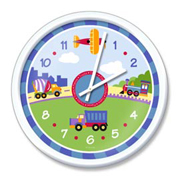 Saturdays are not meant to be rushed, so it's always seemed to me. There are all those Saturday Activities too, which fill up the morning and make it difficult to get to the library until it's almost too late. Does this sound familiar?
Recently it's become a regular thing that the library stays open well after 12.30 on Saturdays to allow late-comers to choose their books. We don't want to turn people away, but it's hard to tidy up whilst the library is full of borrowers. Please remember the librarians have volunteered to spend just Saturday morning in the library and are looking forward to enjoying Saturday afternoon elsewhere!
In the future, the library door will be shut promptly at 12.30 or just before on Saturdays, and at 5.30 on Wednesdays to allow time for clearing up. We hope you won't hold it against us.
You can always extend your loan via the contact form. Renewals cost 50 eurocents for a period of two weeks.
Thank you very much for supporting The Children's Library. It wouldn't exist without you!